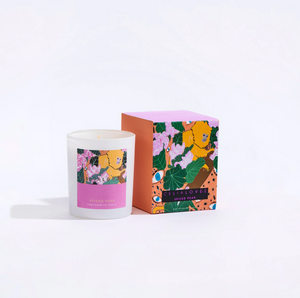 Spiced Pear is an invigorating fusion of fresh ripe green pears balanced with our blend of clove and spice notes. The warm vanilla heart notes will leave you feeling warm and uplifted all at once.

Crafted from 100 percent natural soy wax, Celia Loves candles are hand-poured into contemporary glass jars making them the perfect addition to any room.

Celia Loves candles use only 100 percent cotton lead-free wicks and burn for up to 40 hours. With their creative packaging and distinctive fragrances, Celia Loves candles are a thoughtful gift for someone special or a treat for yourself.
Burn time: 40 hours
Fragrance: Ripe Green Pear + Spices 
100 percent natural soy wax
100 percent cotton, lead-free wicks
Hand-poured