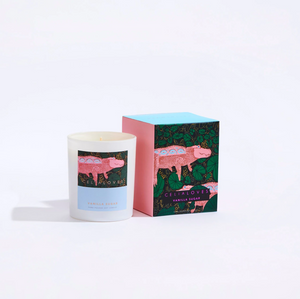 Vanilla Sugar gives of hints of orange and lemon, with a heart of brown sugar, coconut and vanilla, making it the perfect vanilla blend. 
Crafted from 100 percent natural soy wax, Celia Loves candles are hand-poured into contemporary glass jars making them the perfect addition to any room.

Celia Loves candles use only 100 percent cotton lead-free wicks and burn for up to 40 hours. With their creative packaging and distinctive fragrances, Celia Loves candles are a thoughtful gift for someone special or a treat for yourself.
Burn time: 40 hours
Fragrance: Vanilla, with hints of orange, lemon and coconut
100 percent natural soy wax
100 percent cotton, lead-free wicks
Hand-poured